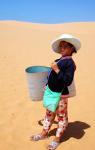 ‌Geography is concerned with the spatial or locational dimensions of environmental phenomena and organizational patterns of human activity on the earth's surface. In practice, geography deals with the analysis of topics ranging from environmental problems, political boundary disputes, and ethnic conflict to applied and more localized issues such as establishing new voting districts to provide better representation for ethnic minorities, tracking the spread of an infectious disease, determining where the next freeway link should be built, assessing the location of oil pipelines, or urban planning and governance.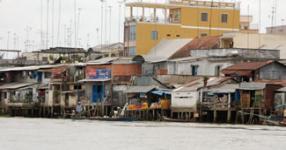 ‌Geographers are prepared for positions in teaching, government, private business, urban and regional planning, geographic information systems (GIS), remote sensing (RS), resource management, and environmental analysis. The University of Miami's Department of Geography and Regional Studies offers a wide range of specializations that relate to the social and natural sciences. Processes of globalization and environmental change have increased the importance of the geographical analysis of human society and nature-society interactions particularly the linkages between global processes and local outcomes as well as the growing interconnections of places across the globe.
We offer specializations in urban, environmental, and medical geography, as well as courses in geospatial technology which provide students with marketable skills for today's job market:
Geographic information systems (GIS)
Digital cartography
Satellite remote sensing
Land use and land cover analysis
Spatial statistics
For more information contact our Director of Undergraduate Studies, Dr. Imelda K. Moise (moise@miami.edu).